We present you the Zabbix Summit 2018 - the premier Zabbix event about monitoring.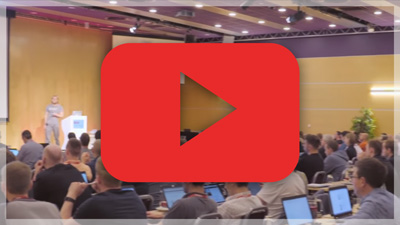 Watch an overview
of Zabbix Conference 2017
Overview of Zabbix Conference 2017
Take a look back at the 7th annual Zabbix Conference – the main Zabbix event of the year, where IT experts, business leaders, members of Zabbix community and of course Zabbix development team meet to exchange their vision and passion for monitoring.
Today you need your IT infrastructure to be secure, scalable and under control. And Zabbix monitoring solution ensures this all!
Explore how Zabbix has grown into one of the leading monitoring tools, offering great functionality and simplicity in usage. Listen to the practical presentations of IT and business experts or become a speaker yourself!
Join The Movement! With local Zabbix Conferences in China, Japan and Latin America, the Zabbix Summit is the main global Zabbix event, taking place in Riga, Latvia.
---
The only event:
To influence the Zabbix future

To find your business partners and potential customers

To get Zabbix certified just within
1 hour & right on the spot

To join Workshops run by the Zabbix Dev & Support Teams

To catch up with the whole
Zabbix Team

To explore Zabbix from different angles