Get involved!
Welcome to the Zabbix project! Zabbix Team appreciates efforts of our supporters, contributors and promoters.
There are many ways you can help the project. If you don't know where to start or what to do, check the list of tasks: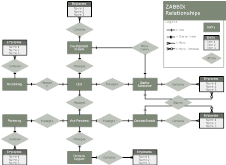 Testing Zabbix
Testing patches
Managing bugs and wishes
Reviewing documentation
Writing documentation
Writing articles
Translating Zabbix frontend
Nightly Builds
If you'd like to stay on top of the development, download our nightly builds. These are produced from current development snapshots of Zabbix, straight from its Git repository. The builds are generated twice a day at 00:00 and 12:00 UTC time.
Building the nightlies may fail occasionally - that's part of why we do them. If that happens, you're welcome to report any problems by contacting us directly or registering the issue in Zabbix Support System.
| Package | Version | Revision | Date | Download |
| --- | --- | --- | --- | --- |
| Zabbix Sources | pre-2.2.24rc1 | 3b87bcd9cd | 20 May, 2019 | Download |
| Zabbix Sources | pre-3.0.29rc1 | 583edc439e | 6 Aug, 2019 | Download |
| Zabbix Sources | pre-4.0.12rc1 | a5f572f02f | 19 Aug, 2019 | Download |
| Zabbix Sources | pre-4.2.6rc1 | a08f3141a4 | 19 Aug, 2019 | Download |
| Zabbix Sources | pre-4.4.0alpha2 | 36f514195c | 19 Aug, 2019 | Download |