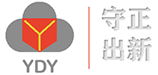 ChengDu YDY Technology Ltd,
China
Room 27, 11th Floor, Fengshang Bussiness Port, No.47 Yongfeng Road, Wuhou District, Chengdu, Sichuan Province
028-62326749
ChengduYDY Technology Co., Ltd., established in September 2013, as a IT system provider,Provide information system solutions, software and services for industry users, with customers mainly from various large enterprises and governments. At present, the company has many full-time technical personnel, all of whom have been engaged in the industry for at least five years. They have obtained the qualification of certified engineer from Alcatel, Huawei, Huasan, Cisco and other professional manufacturers.